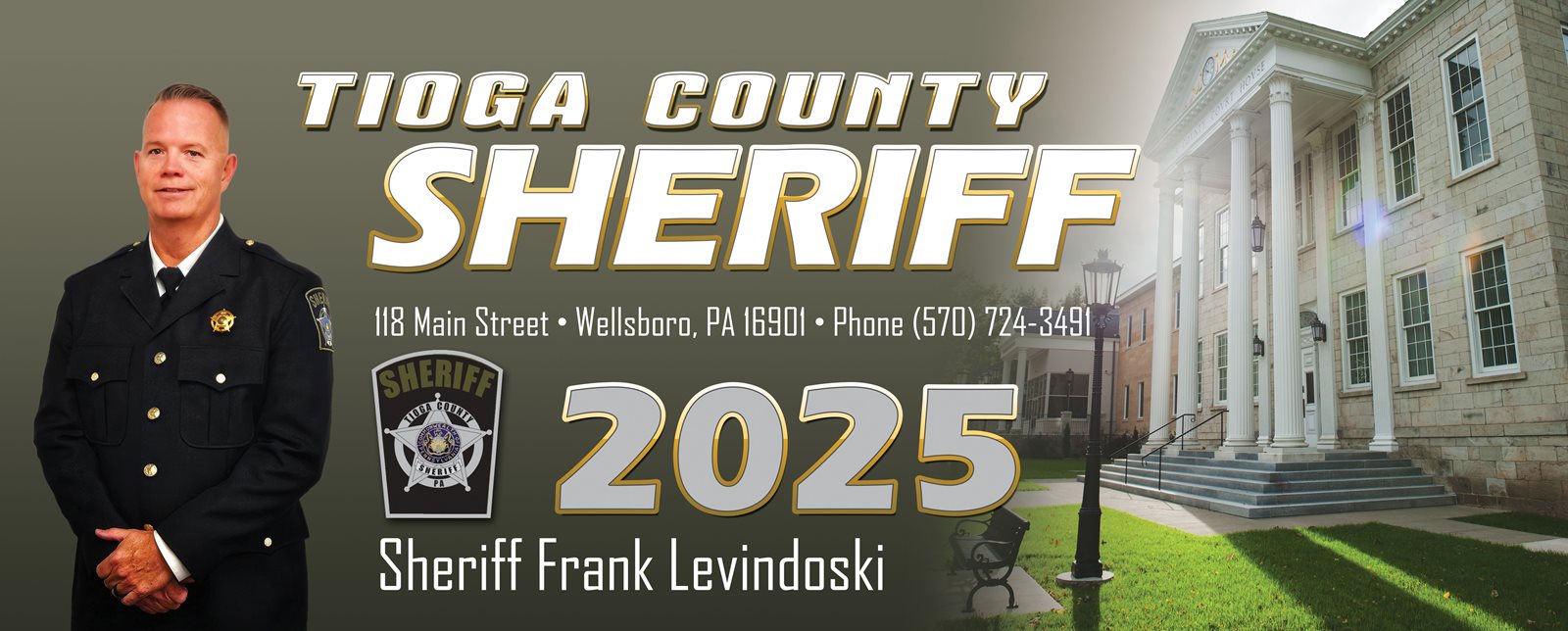 Welcome to the Sheriff's Office
Mission Statement
The mission of the Tioga County Sheriff's Office is to ensure a safe environment and an excellent quality of life for our community. We provide exceptional service directed in a courteous and respectful manner for the protection of life, property, and rights of all citizens and visitors.
About the Sheriff's Office
The Tioga County Sheriff's Office has 10 full-time employees, 4 vehicles, and occupies an office in the basement of the Tioga County Courthouse. The office is responsible for elements of criminal court, civil court, county security, enforcement of Pennsylvania Motor Vehicle Code, Crimes Code, prisoner transport, license to carry concealed issuance and other enforcement function. The primary service area is Tioga County however, do require traveling throughout the Commonwealth of Pennsylvania and surrounding states for prisoner transports. The Sheriff's Office is organized into Divisions:
Licensing Hours: 9:00AM - 3:00PM M-F (Closed Holidays).
Street Address: 118 Main Street
City: Wellsboro, PA
Zip code: 16901
Hours: 8 am - 4:30 pm M-F
Phone: 570-724-3491